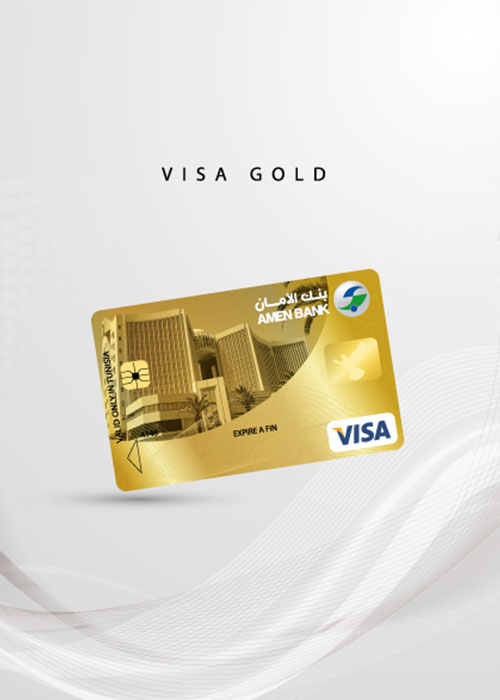 The prestige card
AMEN BANK Visa Gold Card is intended for AMEN BANK's most privileged customers.
AMEN BANK Visa Gold Card is not a simple payment card; it provides you with a range of assistance and insurance services, as varied as they are complementary when traveling around the world.
These services range from medical assistance to legal assistance in the event of litigation, including financial assistance in case of theft of your card or cash.
For further details, please contact your AMEN BANK branch or our Customer Relations Center at 71 148 888.